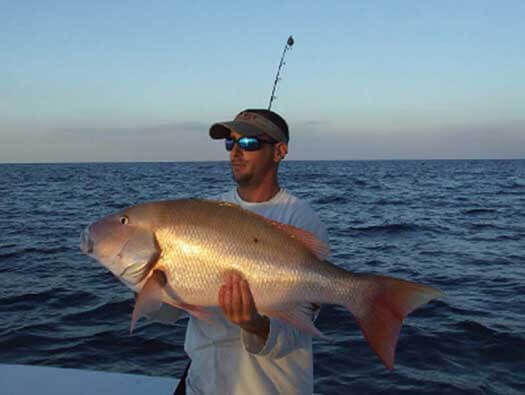 Captain Nick was born and raised in Massachusetts, commercial fishing for striped bass and Bluefin tuna. After "retiring" early from being a high school teacher, he moved to Marathon in 2005 where he used to vacation with family every year. Nick's love affair with fishing in the Keys was instant, starting with his first trip to Marathon in grade school.
I own my boats and my business. I captain my own boat, and I am intensely passionate about what I do. This means you're not getting a hired captain on a boat owned by someone else, who is just looking to get out, get back, and get paid. I'm not looking to take anyone out to get them seasick so I can come in early and charge full price like some other operations. I absolutely refuse to come in without a great catch.
Amazing day on the water with Captain Nick and Mate Chris. The schools of Mahi Mahi were so much fun that we didn't get any pictures. Trollin and bottom fishing...so glad it wasn't a rock. The Alfoniso fish was awesome (pink fish with giant eye that was living 1200 feet down)!!! Great memories with our 3/4 day trip for 15th anniversary trip to the keys.
Melissa Wilkerson Dunkerley
Had a great and successful trip. Captain Nick and Brian were super accommodating, knowledgeable and helpful not to mention just fun. Will definitely charter again and recommend.